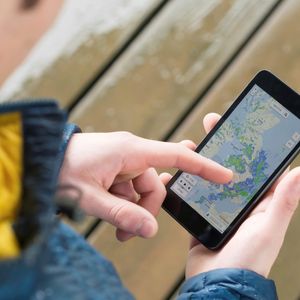 UKWF
A mobile interface for viewing live rainfall radar.
TL;DR
Mobile app for viewing live rainfall radar
Worked with the client's in-house development team
We produced the front-end interface which was integrated on top of the client's own weather data API
This premium service offers real-time, high resolution rain radar and lightening strike data.
We were given the task of making this data readily available to any mobile device. We achieved this by creating an easy to use touch interface that works across different mobile and tablet devices. Allowing customers to access a variety of different data overlays and customising their view to suit them all without cluttering up the small mobile display.
TL;DR
Mobile app for viewing live rainfall radar
Worked with the client's in-house development team
We produced the front-end interface which was integrated on top of the client's own weather data API