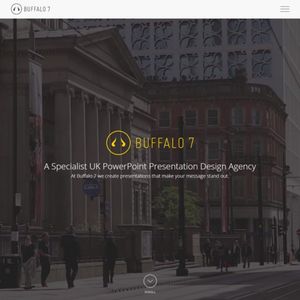 Buffalo 7
Bespoke WordPress build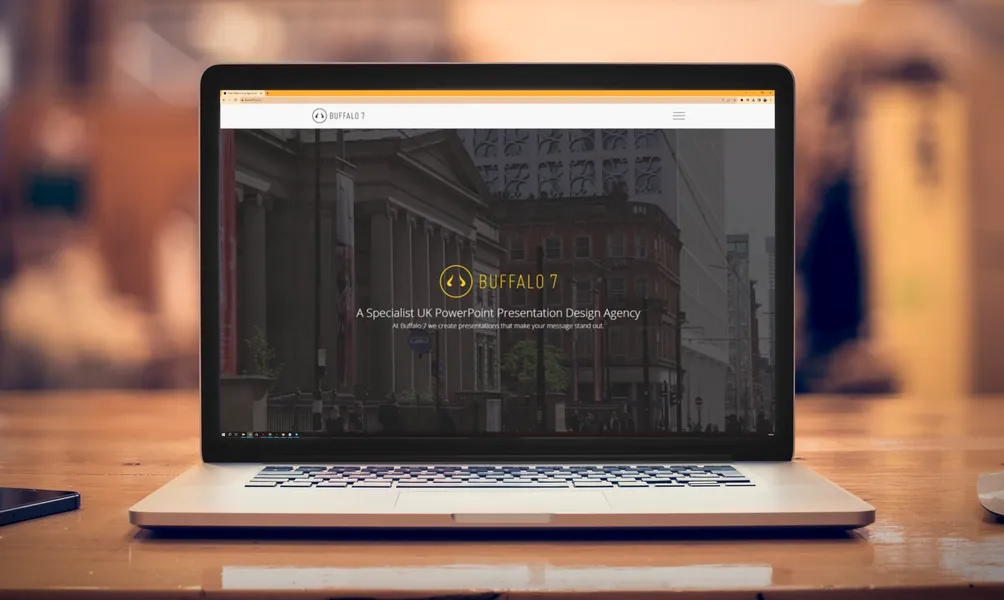 TL;DR
Bespoke WordPress CMS website
Custom WordPress theme built in-house from client's designs
Custom plugins developed to meet client's requirements
Maintained years of existing SEO and content value through the transition to the new site
Reduced load times and had a lasting positive impact on search engine rankings
Buffalo 7 are a UK PowerPoint Presentation Design Agency with offices in London, Manchester and York. They wanted to revamp their current website. Whilst keeping the benefits of WordPress, they wanted to improve their search engine rankings as well as update the look and feel of the site.
We created a bespoke WordPress template based on their original designs as well a some bespoke plugins to manage events, staff, job listings and other elements.
We also created the So Social plugin to pull all their social content into one infinitely scrolling page. This plugin is configured via the admin with social network handles and the hashtag to pull in. Then it goes away and grabs any tagged content from all the different networks and creates a WordPress post with that content.
TL;DR
Bespoke WordPress CMS website
Custom WordPress theme built in-house from client's designs
Custom plugins developed to meet client's requirements
Maintained years of existing SEO and content value through the transition to the new site
Reduced load times and had a lasting positive impact on search engine rankings
More resources